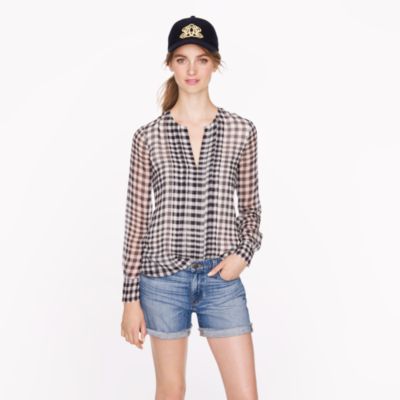 This look from
JCrew
is one I constantly yearn to achieve: nonchalant, chic and perfectly polished! A simple striped oxford shirt tucked -- just so -- into distressed denim cutoff shorts... All I would add is a tan leather satchel, and Converse slip on sneakers to complete the look. And did I mention the 25% off sale?
Just enter code SUNNYDAYS at checkout to get 25% off your purchase of T-shirts, shorts or swimsuits at JCrew, until 4/14/2013!
Readers please note, this post contains sponsored links. If you happen to shop using these links, Shopalicious will receive a commission from the store.
subscribe to this blog via email